Skip Navigation
Website Accessibility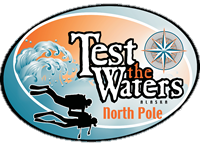 REF: Open Water Referral
This is a course offered for those divers who choose to conduct the Open Water portion of their training through another facility or agency!
Skill Details:
This takes you from a surface dweller to having the opportunity to explore the other 72% of the planet! There are 3 components to full SCUBA certification: Book, Pool and Open Water. This course covers the "book" and pool portions. The book portion is online, with reviews in person.
Materials Included:
The price includes all equipment needed for full certification, although we do recommend purchasing your own Mask, Fins and Snorkle.
Requirements:
Minimum age: 10 for complete certification (age 8 for pool only). There is a medical waiver; any "yes" answers will require medical clearance by a physician (not physician assistant).
Instructor Name:
Staff at Test The Waters
REF: Open Water Referral
Cost:
$ 500.00
This is the price for a referral diver, to complete Open Water with Test The Waters is an additional $400
Tue, Dec 12, 2023 at 6:30 pm to 8:30 pm
Thu, Dec 14, 2023 at 6:30 pm to 8:30 pm
Tue, Dec 19, 2023 at 6:30 pm to 8:30 pm
Thu, Dec 21, 2023 at 6:30 pm to 8:30 pm
Tue, Dec 26, 2023 at 6:30 pm to 8:30 pm