Skip Navigation
Website Accessibility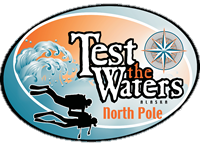 POOL: SSI Open Water Diver
This course is the first building block of every diver. This certification means that you are capable of diving independently with a buddy to a max depth of 60 feet. You've proven to an instructor that you have all the necessary skills for diving, including putting together your own gear and knowing how each part works, buoyancy control, safe entry and exit methods, and dive planning.
the course includes a minimum of 5 pool sessions and 4 open water dives. Get 50% off your Drysuit certification when taken with Open Water Diver.
Skill Details:
This class is the beginning certification and introduction to the world of scuba diving
Materials Included:
Gear rental and Online learning materials
Requirements:
swimming test for basic proficiency - 8 lengths of the pool (200m) and a 10 minute tread water/float
POOL: SSI Open Water Diver
Cost:
$ 900.00
Includes all equipment needed to complete the ?confined water? portion of certifications. Students are strongly encouraged to purchase their own mask, fins, snorkels, and booties.