Skip Navigation
Website Accessibility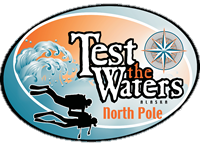 REFRESH: Scuba Skills Update
Not dived for a while? Need to practice before your open water training dives? Boost your dive confidence and practice your skills with an SSI Scuba Skills Update. This scuba refresher course is a safe and fun way to practice dive skills with an SSI professional and is often required to continue your diving training after time away from the sport. Start diving again now!

It is easy for dive skills to get rusty and to lose confidence when you have not dived for a while. With the SSI Scuba Skills Update, we will get you back in the water and diving with ease in no time. This scuba refresher course allows you to review and practice scuba skills you learned in your Open Water Diver program, under the guidance of an SSI Professional. This is a great course to take just before a dive holiday, so you spend less time worrying about your skills and more time admiring the marine life.
Requirements:
Minimum age: 10 Open Water Diver or Junior Open Water Diver or Be a non-certified Open Water Diverstudent that has completed all pool/confined water training dives.
Instructor Name:
Staff at Test The Waters
REFRESH: Scuba Skills Update
Cost:
$ 100.00
Includes equipment rental and 1 pool session with instructor. Private instructors available for additional fee.